The selection of CBD 4Collectors balms so you can use its benefits. CBD balms are specific to relieve muscle and joint pain, effective as we have been able to verify and we are happy to share them with you to help you with your well-being.
Buy CBD balms:
Opinions of CBD balms:
Delivery from Monday to Friday. Deliveries in 48/72h (Spain)
Iberian Peninsula
Free shipping from €60
Delivery 48/72h
Spain islands
Free shipping from €140
Delivery 3 – 4 days
International
Free shipping from €140
Variable delivery according to destination
All 4Collectors cosmetics have undergone the strictest quality control tests to ensure the best product on the market.
Natural
4Collectors cosmetics come from natural ingredients. With these products, we ensure that they are not harmful to your skin and health. All the ingredients are beneficial for your health and are hypoallergenic.
Ecological
The ingredients of 4Collectors cosmetics come from ecological and environmentally responsible agriculture. None of our products contain pesticides, herbicides or the like. We choose farmers who produce organic farming to guarantee the health and well-being of consumers.
Vegan / Not tested on animals
We guarantee that all our products are vegan and therefore do not contain any ingredients from animals, either directly or indirectly. In addition to not containing any ingredients of animal origin, our cosmetics have not been tested on animals.
Non-GMO's
None of the ingredients used in our products are GMO. That is, the ingredients are completely natural in origin and have not been genetically modified.
Recyclable
Our glass containers are 100% recyclable and our boxes are made with fruits and nuts in such a way that they are fully biodegradable.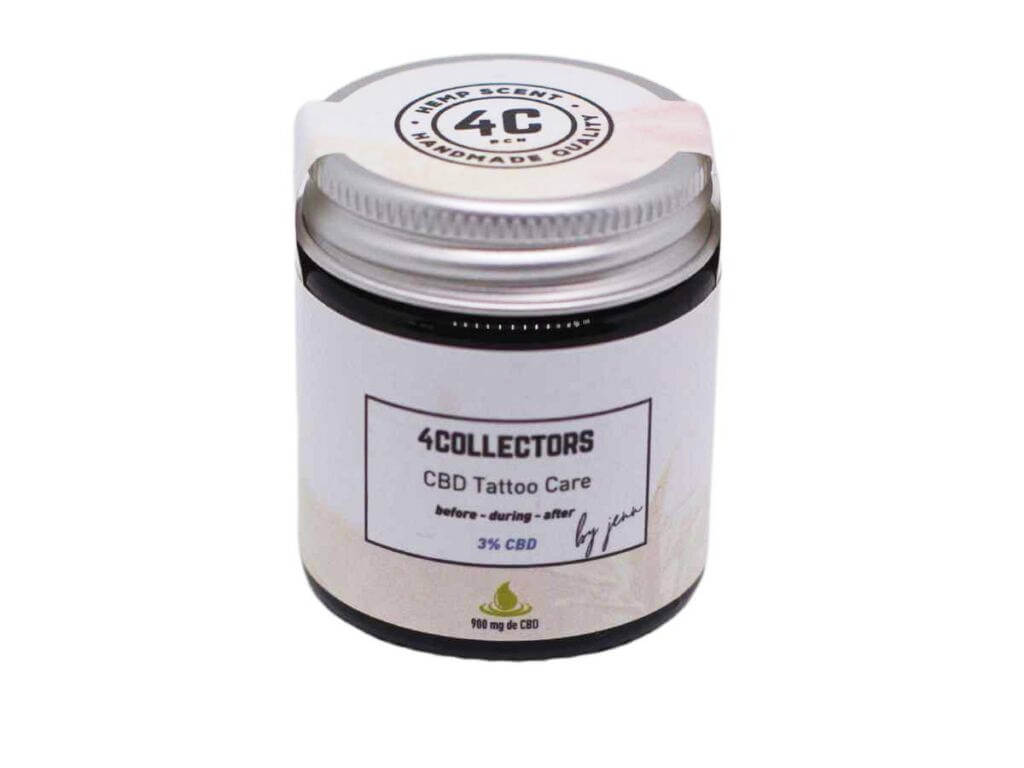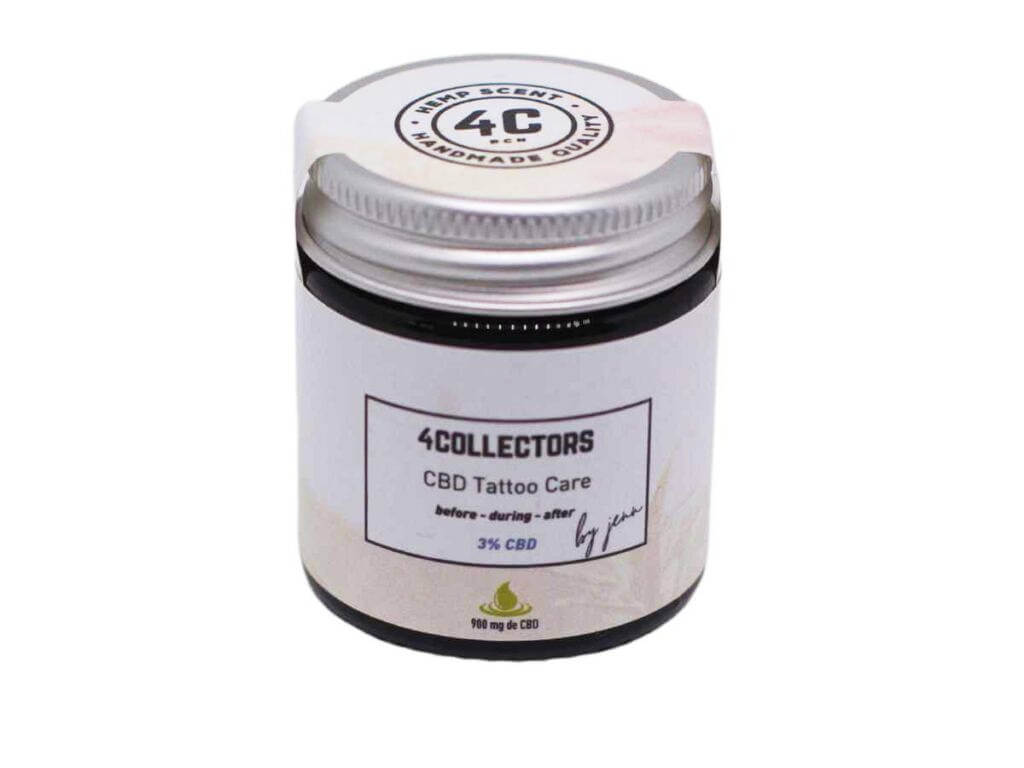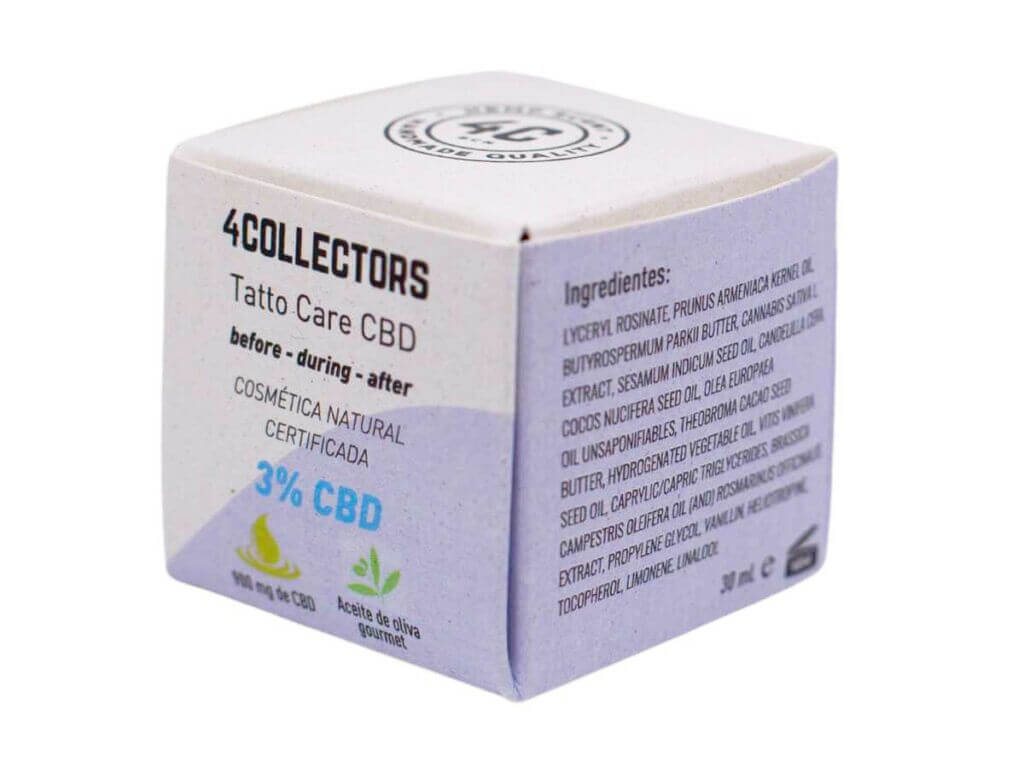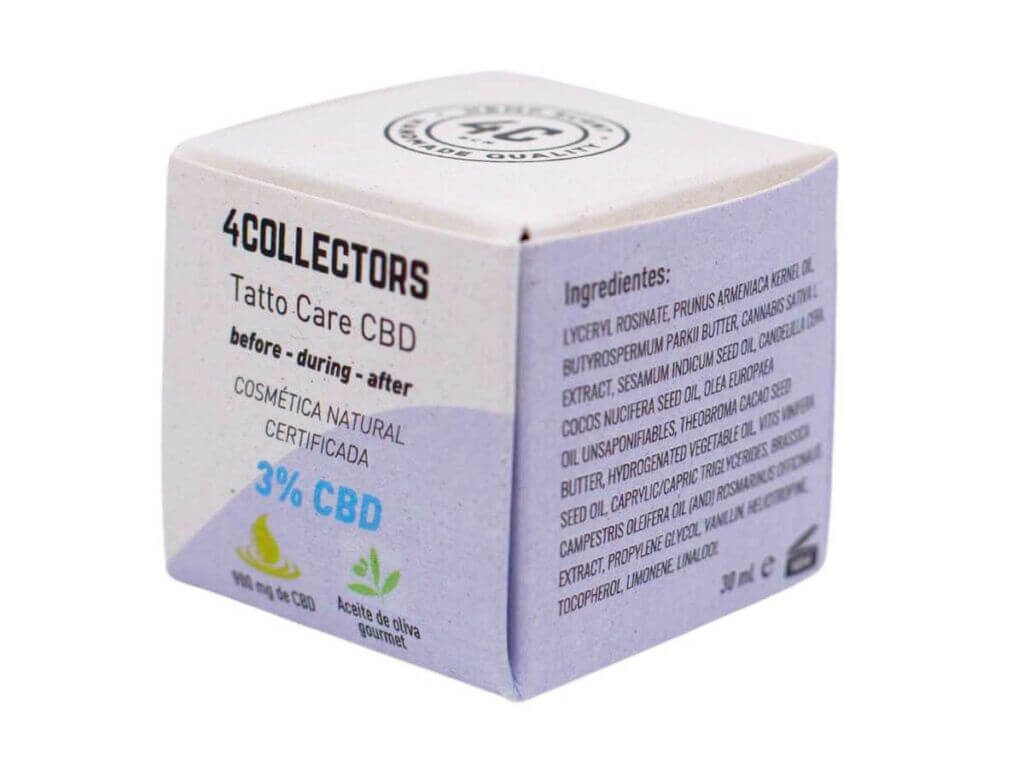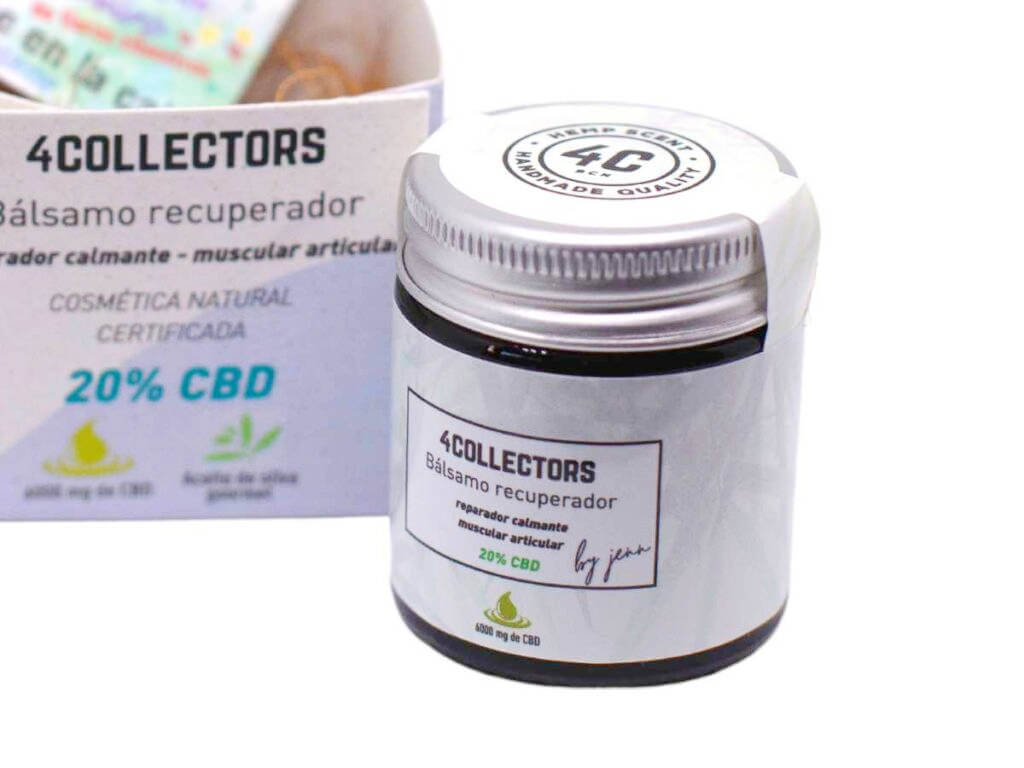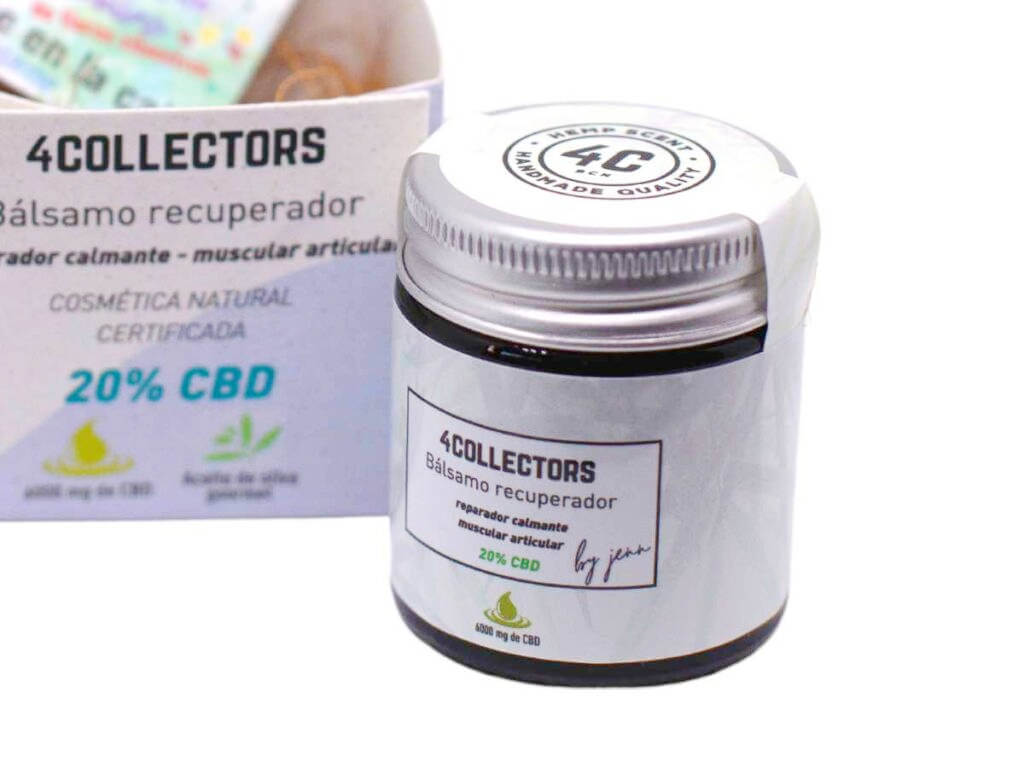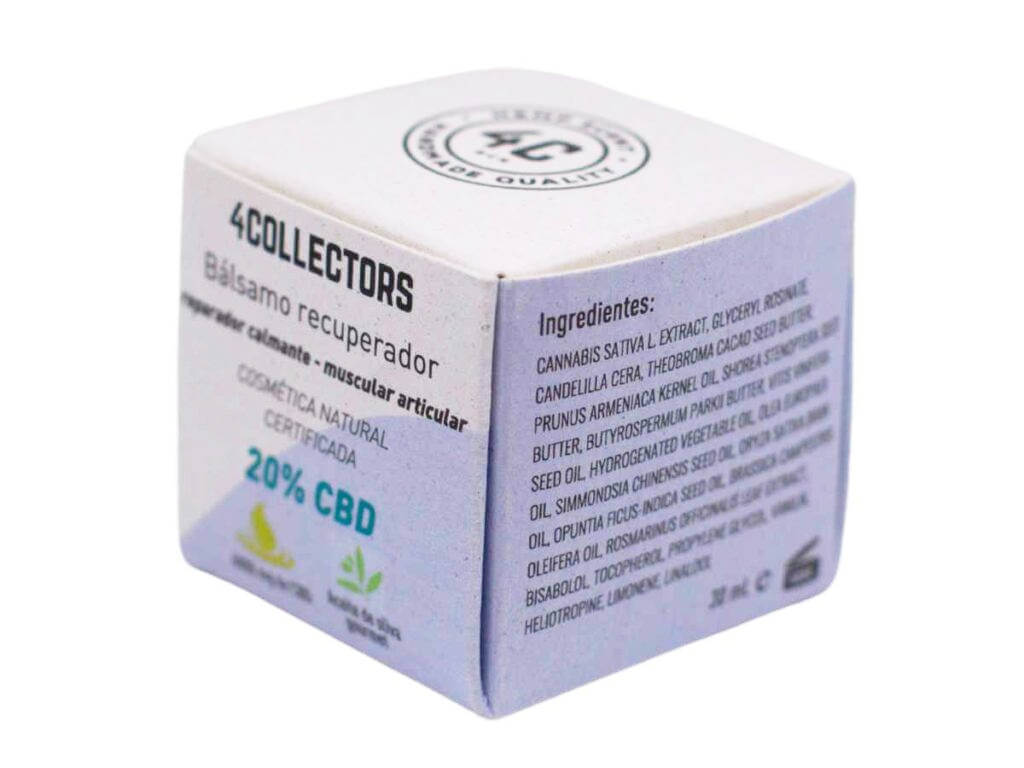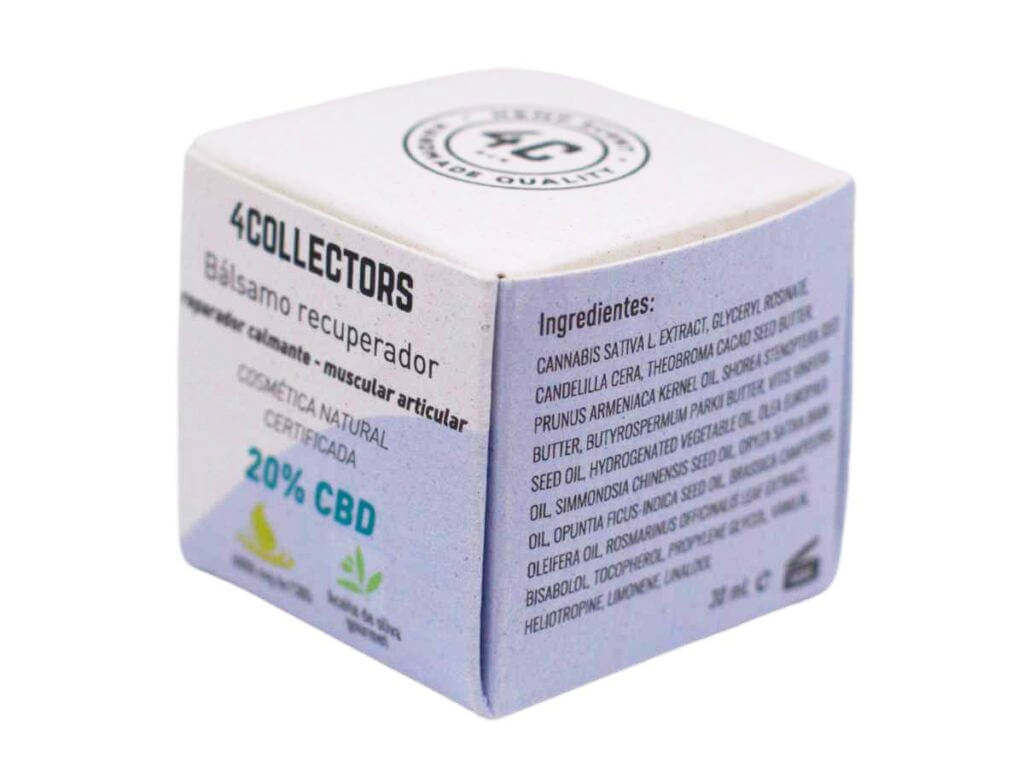 We have a flowery surprise for you. With our packaging we include a seed card. Yes, you read it right. A card that is made with seeds!
Inside the box of our cosmetics you will find a coconut fiber filling. Along with this you can add some substrate, that is, soil. Once mixed inside the box, you can insert the card and water it. Oddly enough, you will have a totally biodegradable pot and some pretty wild flowers. We turn a waste into an opportunity!
In addition, our box is made up of recycled fruits and nuts.
Buy CBD balms at 4Collectors and receive them at home
At 4Collectors we offer you the best CBD balms, with natural and organic ingredients, because your well-being is our well-being. The best quality of CBD cosmetics, ecological and vegan, with values and respectful with the environment.