Talk about industrial hemp in Spain It is talking about the past, since this type of variety of the cannabis plant was previously used to extract its fiber and thus make textile pieces. In fact, Spain exported industrial hemp to other European countries, which was not only used for this purpose, but was also used as a raw material for the manufacture of furniture and the like.
Currently this plant offers an extensive amount of benefits that can be used legally, that is why the cultivation of industrial hemp is gaining strength today and it has become the favorite agricultural activity of those who know its power and the benefits it brings.
Do you want to know more about growing industrial hemp? Then read on and find out, because here we tell you everything.
What is industrial hemp?
There are different types of hemp, among the most popular are the Sativa and the Indica, which are those that usually have a high concentration of THC, that is, the main substance that causes psychoactive effects in people who consume them.
However, there is a variety of hemp that, although it has a long history, has become very popular in recent years and is nothing more than the industrial hemp, which is characterized mainly by having a very low concentration of THC, this being ≤ 0.2%, so it obviously does not cause psychoactive effects to its users.
In fact, this plant is very used for medicinal and therapeutic purposesas it can cause relaxation and relief. For everything said so far and According to the legislation of Spain and the European Community, the cultivation of industrial hemp is completely legal, so every day it gains more followers and people interested in starting this work.
What permits are needed to grow industrial hemp in Spain?
This is the most common question that arises to all people who want to grow industrial hemp, because they want to make sure they do everything under the protection of the law.
So for all those who want to start in this world, you can rest assured, since No special permits are required to start growing hemp in Spain or in any member country of the European Community. This is because the cultivation of this plant is considered completely legal.
In this way you can immediately start with your project, since you will not have to do any paperwork or similar errands, however, it does not hurt that you make some kind of notification to the authorities in your area, to avoid potential inconveniences.
Steps to grow industrial hemp in Spain
Growing industrial hemp is easy and fun, and in 4Collectors we have the best seeds for you and we tell you everything you need to know to start this task correctly and without wasting time: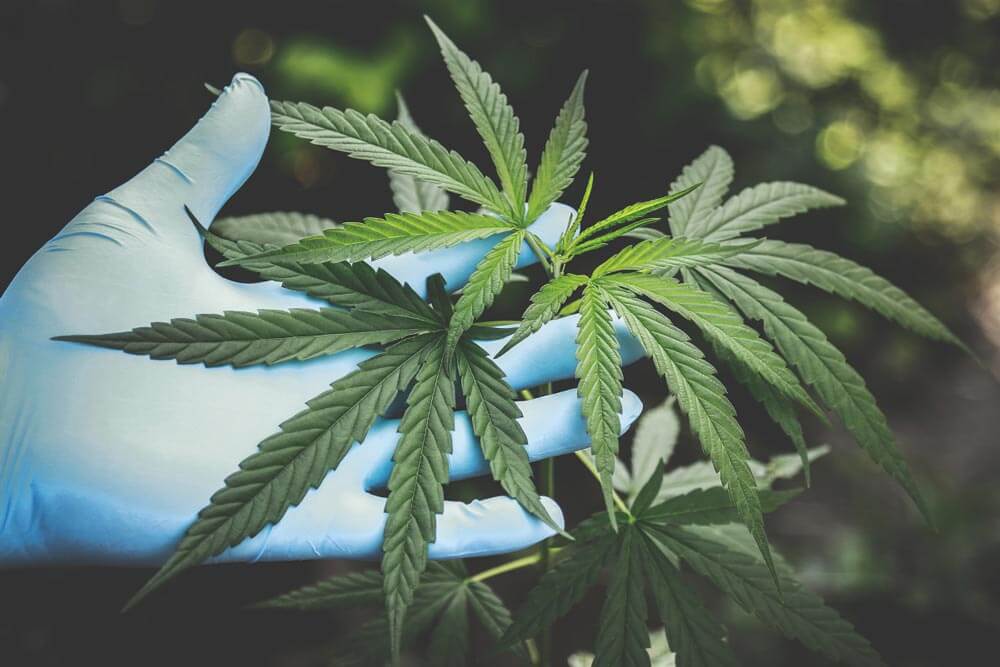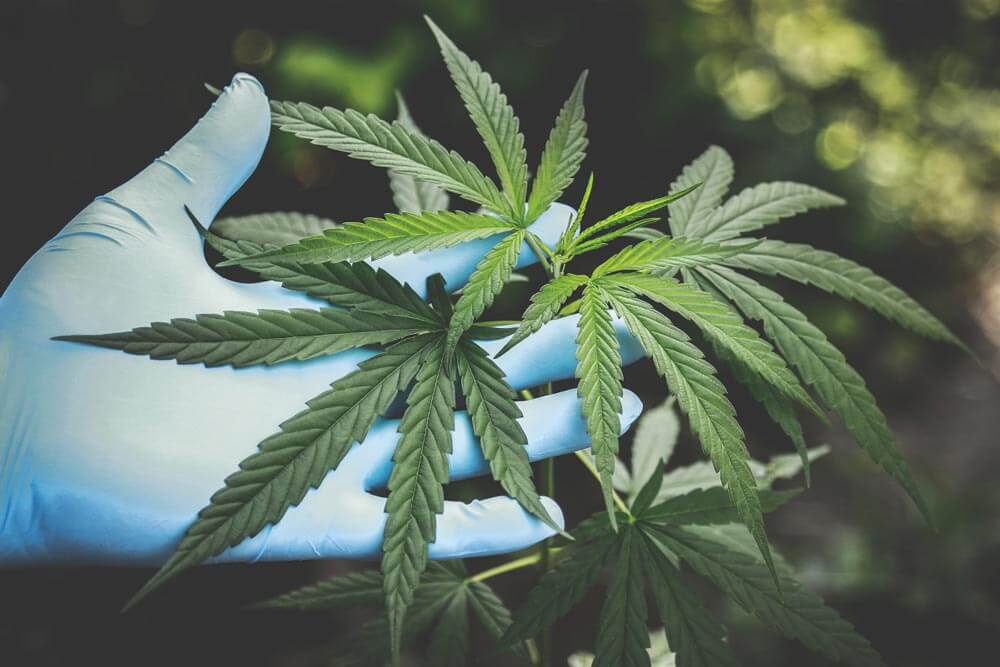 Step 1. Buy the seeds
The first thing you should do is buy your seeds, they must be completely legal and to make sure of this, they must Comply with the requirements of the European Community.
In this sense, you must verify that the packaging has a label that certifies it and in which information related to the country of origin, lot number, species, variety, weight and serial number can be read.
It is advisable that you file this label and the invoice of your purchase, since these documents are your legal support in any situation and will also help you later.
By buying certified hemp seeds you can be sure that you will achieve a successful harvest, with THC concentrations equal to or less than 0.2%.
Step 2. Register your plantation
Go to the Agrarian Comarca Office (OCA) of the community where you will grow hemp and register your plantation in the General Registry of Agricultural Production (REGEPA).
The process is very simple and at all times you will have the guidance and support of the people who work in said institution.
Step 3. Notify the authorities
With the copy of the certification label of your seed, the copy of the purchase invoice and the planting record Obtained in the Agrarian Comarca Office (OCA) in hand, go to the Civil Guard headquarters in the area where you will make your plantation, in this way you will notify about the existence of it.
Step 4. Report your plantation
The last step is to place some informational posters around your crop, which have information related to your plantation and specifying that it is industrial hemp and not from another type of plant, such as marijuana.
Congratulations, you already have all the necessary advice to start growing industrial hemp and then get your first harvest.
Industrial hemp crops in Spain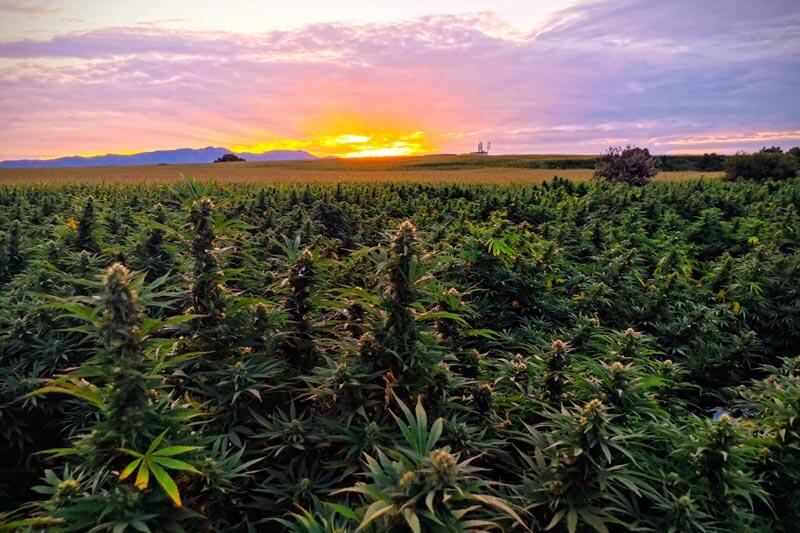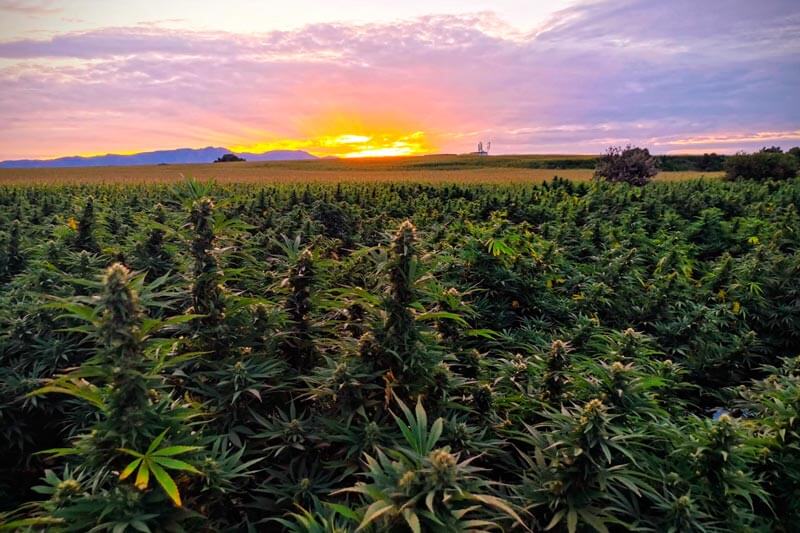 Most of the regions of Spain have temperate, hot and humid climates also offer good land for cropsAll this being what is needed for a plantation of industrial hemp in the best conditions and a subsequent successful harvest.
So definitely growing industrial hemp on such land is a safe investment that will pay off in the expected time.
In Spain, 25 varieties of industrial hemp can be legally grown. Learn here about the industrial hemp seeds and everything that must comply with the certification of the European Community.
We guarantee that each of the industrial hemp seed varieties available to you are certified and they are ready for you to start your plantation legally so that you can offer the multiple benefits that this plant offers in many ways to hundreds of users and consumers.
Benefits of growing industrial hemp
Without a doubt, growing industrial hemp is a lifestyle that can be considered an art, as well as an economic success and not only for the owners of the crops, but also for the community in which the plantation is located.
Well, the cultivation of industrial hemp will always require raw materials and personnel involved, which means that both direct and indirect jobs are generated, thereby reactivating the economy of a specific region, which definitely also affects the economy of the country.
Buy industrial hemp
Buy quality industrial hemp seeds, with a very low concentration of THC and certified by the European CommunityIn this way you can make a completely legal plantation, from which you can get many ecological and economic benefits.